Back
Design
List of UX/UI and Design Thinking Conferences in 2022
Looking to inspire your designers and learn new techniques to enrich your product?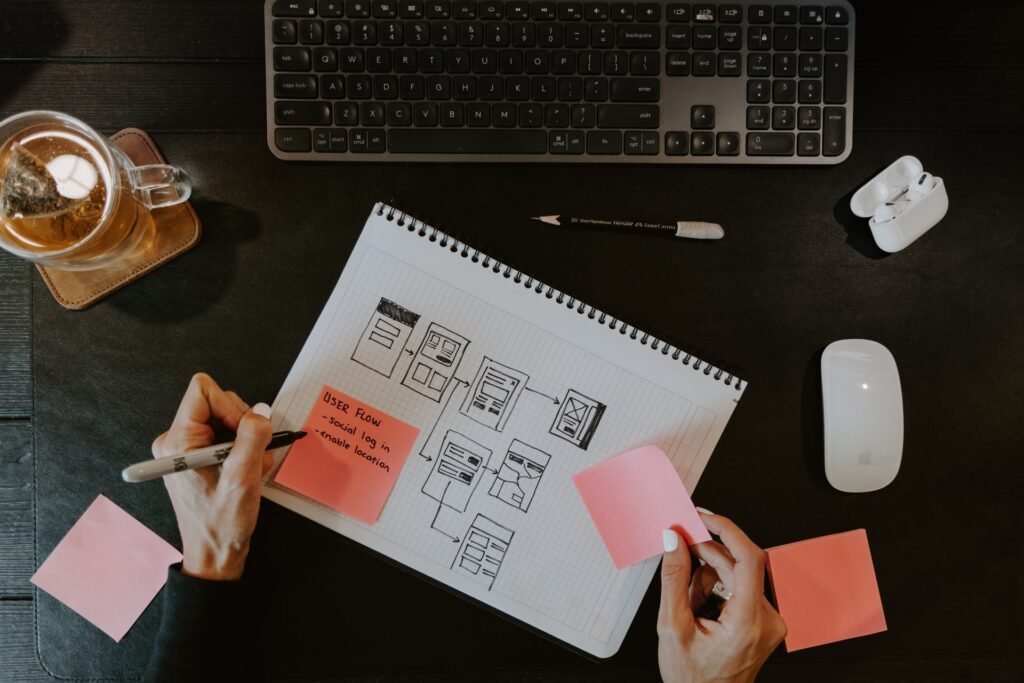 With apps and platforms now being more complex and interactive than ever whilst consumers' are rapidly becoming more and more demanding, executing UX/UI tactics allows entrepreneurs and companies not only to truly captivate their audiences and user bases but to also get a deeper understanding of who they are targeting.

With brand-new developments constantly taking place, events & conferences are the places to be when it comes to watching all these ideas materialize while benefiting from industry advice and knowledge spillover. At December Labs, these events allow our team to keep up-to-date with the latest Design news and current industry trends, alongside being inspiration incubators for our next projects.

For partnership or listing inquiries, please contact hello@decemberlabs.com.
Last update: July 2022
Events
Date
Location
UX Healthcare Amsterdam
Aug 10-12, 2022
Amsterdam, NETHERLANDS
UX Australia
Aug 23-26, 2022
Online
UX Nordic
December Labs' Pick!

Discount code:
DEC22LIST 10% OFF
Aug 26, 2022
Hybrid: Aarhus, DENMARK & Online
Product Design Week
Aug 30-Sep 2, 2022
London, UK
User Research London 2022
Sep 8-9, 2022
London, UK
UX STRAT USA
Sep 12-14, 2022
Boulder, CO
Chief Product Officer Summit
Sep 14, 2022
San Francisco, CA
Product-Led Summit
Sep 14-15, 2022
San Francisco, CA
UXCON Vienna
December Labs' Pick!

Discount code:
decemberlabsdiscount 10% OFF
Sep 15-16, 2022
Vienna, AUSTRIA
UX Healthcare Berlin
Sept 21-22, 2022
Berlin, GERMANY
Design Matters 22
Sep 28-29, 2022
Hybrid: Copenhagen, DENMARK & Online
MobileHCI Conference
Sep 28-Oct 1, 2022
Vancouver, CANADA
Nordic.design
Oct 5, 2022
Stockholm, SWEDEN
Intersection Conference December Labs' Pick!

Discount code:
DECEMBERLABS25 25% OFF
Oct 7-8, 2022
Turin, ITALY
George UX Conference December Labs' Pick!
Oct 10, 2022
Hybrid: Vienna, AUSTRIA & Online
An Event Apart: Denver
Oct 10-12, 2022
Denver, CO
World Usability Congress 2022
Oct 12-13, 2022
Online
UXDX EMEA
Oct 12-14, 2022
Hybrid: Dublin, IRELAND & Online
Interact London 2022
Oct 14, 2022
London, UK
Front UX+PM
Nov 2-4, 2022
Salt Lake City, UT
CanUX
Nov 3-6, 2022
Ottawa, CANADA
UX Brighton 2022: UX and Product Management
Nov 4, 2022
Brighton, ENGLAND
An Event Apart: San Francisco
Dec 12-14, 2022
San Francisco, CA
Design Drives December Labs' Pick!

Discount code:
decemberlabs_ddx 25% OFF
May 6, 2023
Munich, GERMANY
Did any of these events inspire you to create something? Get in touch with our growth strategists to vet your idea or product and discuss options for approach and solutions.